Google Nest Alerts and How This Affects Your Company
Remember the good old days when customers found your HVAC business with your company website or through a Google search? Well, those days could be quickly fading and giving way to the automated home where homeowners can be being connected directly to a service provider who has been deemed worthy by Google.
In 2019 Nest Thermostats merged with Google Home to create one interface called Google Nest. This merger has provided further inroads for Google to expand in the home service market and decide which HVAC contractors will have access to their customer base by connecting them directly through their thermostats.
What are Google Nest Alerts?
The 3rd Generation Nest Learning Thermostat is testing a new feature that will alert homeowners to potential problems with their HVAC system then link them directly to Handy, a dedicated website that connects individuals looking for household services with independent service professionals.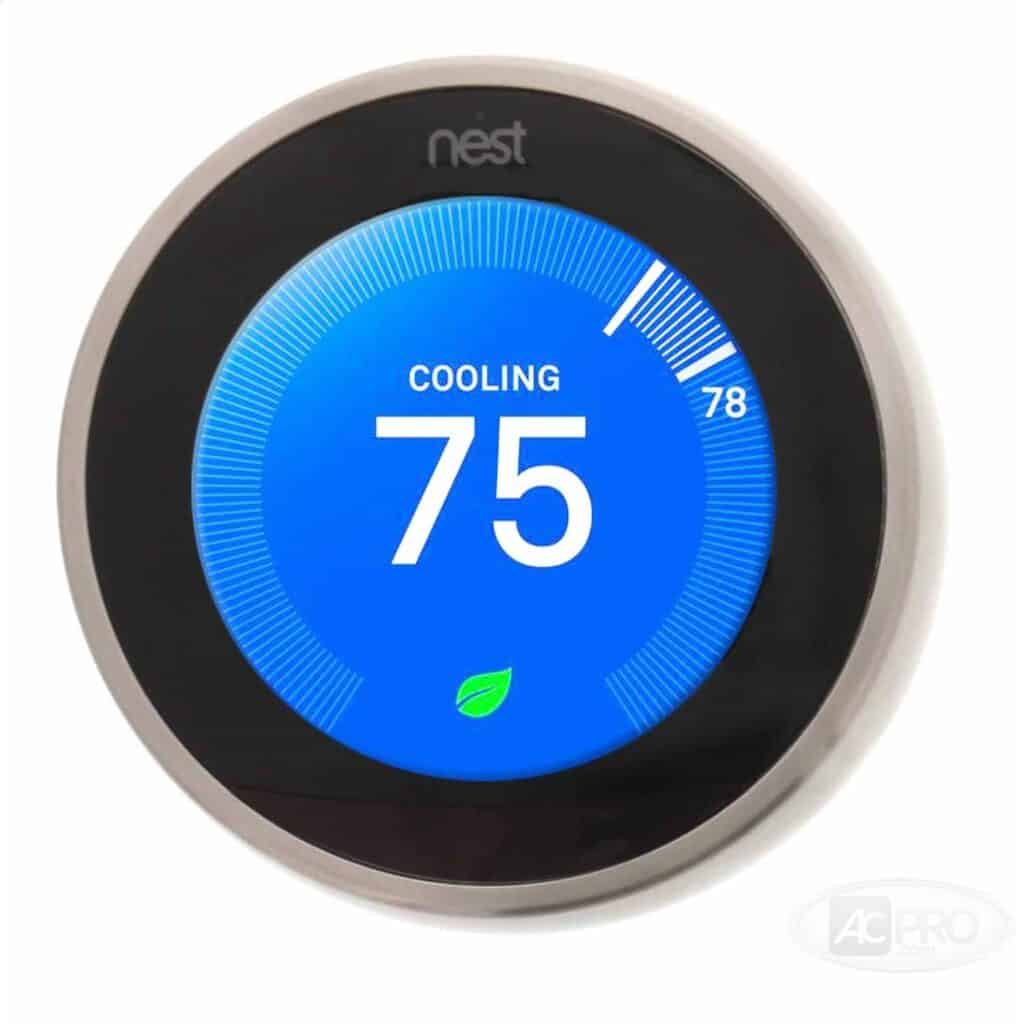 In January, Google Nest began unveiling the HVAC alerts in test markets, including Atlanta, Boston, Denver, Las Vegas, and San Diego. Many of the subscribers in these test markets have signed up to receive the Nest Home Report monthly email are automatically enrolled to receive the new HVAC alert emails.
How do the new Google Nest Alert's work?
Let's say a homeowner's furnace struggles to reach target temperatures. After detecting a potential problem, Google Nest will send the homeowner an email alert with the details of the suspected malfunction. From there, the homeowner decides how to address the problem.
If a Nest Pro contractor installed the thermostat or serviced the furnace, the homeowner can access their contact information via the Nest app and call for service.
But in the test markets, Nest users receive emails that include a link to the Handy website where pre-approved contractors are listed. The Nest Home Report does not automatically connect a homeowner with a Handy professional immediately, nor does it force a homeowner to contact Handy for services, however it does create a direct channel from the homeowner to the Handy environment.
Google has emphasized these HVAC email alerts are not meant to replace a diagnosis from a certified HVAC professional. For now, the feature is intended to act as a safety net that Nest users can take advantage of between regularly scheduled maintenance calls.

What does the Handy / Google relationship mean for my company?
If you work with and install Nest thermostats, you need to be knowledgable about the connectivity options and that Google is pushing Nest users toward handy.com. When explaining the features of a Nest thermostat to your customer, make sure you explain the pros and cons of utilizing the Handy feature. If / when Google rolls this out everywhere it will be something all HVAC companies will need to address with their customers.
How Does My Company Sign Up for Handy?
At the moment Handy only signs up individuals, not companies. If your company installs Nest thermostats, be warned that this new Google feature will connect the home with individual professionals, rather than back to your company.
Handy pays $14 — $45 per hour, depending on the job, housekeepers earn less than skilled plumbers or HVAC technicians. To sign up, an individual has to pass a background check, have a smartphone, tools, and transportation.
Handy has a bad reputation for not disclosing company policies upfront as well as penalizing workers fairly severely for being late or rescheduling jobs. An application is told there is a "small fee" for the required background check and that it will be deducted from your first paycheck. Nowhere in this process does Handy tell you what the fee actually will be.
Part of your job as a company is to educate your customers. A homeowner who knows little of the HVAC industry might think this Google/Handy connection is a convenient solution to finding someone to service her malfunctioning furnace. You and I know that an individual contractor who is charging $45 dollars or less per hour, is probably not going to provide the most professional service. It is up to you as the installing company to communicate this to your customer. It is in everyone's best interest for the homeowner to continue their service relationship with your company and other local HVAC companies, than to take Google suggestions.
As a Homeowner, Should I Get a Nest Thermostat?
Smart and Wifi enabled thermostats are wonderful tools for energy efficiency and monitoring your home system among other things. A Nest thermostat certainly is a great tool for you as a homeowner to manage your home comfort etc. But, you need to know about the pros and cons of using some of the new Google connectivity features.
Because Nest is a Google company, one constant you can expect is that it will always be changing and updating to provide you with "better service". What we do not think is "better service" is letting Google connect your home with and individual "handyman" service provider rather than a certified, insured HVAC company.
In short, a Nest thermostat will help you manage your home comfort and energy efficiency but we recommend you contact your installing company or other local HVAC company for system service.
Where is Google going with the Nest Handy service?
Google is always creating new challenges for HVAC companies trying to connect with potential or even existing customers.
No one can predict exactly what Google is going to do but one thing we do know is that Google makes changes that improve its bottom line.
Right now Handy has an exclusive relationship but Google Nest could eventually choose to move away from Handy and connect Nest users with Google My Business profiles and could even turn the directory into a new advertising destination for qualified HVAC professionals. Similar to what Google has done with Google Local Service Ads and the Google Guarantee.
The More You Know
The world is getting more connected everyday and technological trends are evolving at a rapid pace and the home services industry is no exception. Our heating and cooling systems are run by computers, connected to computers (smart thermostats) and connected to the internet.
Remember that knowledge is power and not all technological trends are good, even if they make our lives easier. Educating your customers and ourselves is the best defense. Talk to your customers, talk to your local HVAC professionals and talk to us here at BxB! We can help sort out any questions you may have about this new Nest feature, as well as Google and Wifi thermostats in general.