BxB Sigler Marketing Partner
BxB is proud to be a Sigler Marketing Partner!
Working with BxB Media provides Sigler dealers with digital and traditional marketing strategies to build your brand and help it grow. From website development and paid ads management to Google Local Services, marketing coaching, and planning, BxB offers a variety of options designed exclusively for Sigler dealers—to give you both support and value.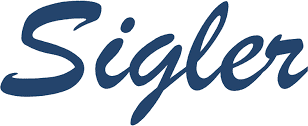 We have special offers for Sigler dealers. As a Sigler dealer, you will receive a complimentary Marketing Audit from BxB.
BxB Media is extending a complimentary marketing review to Sigler dealers. Our HVAC Marketing Guy, Nick Hawkins, will take a look at your current marketing strategies and give you honest feedback that's yours to keep. During this meeting, you will gain insight into how your current website, search results, online reviews, and more are performing.
* indicates required fields