Welcome Century HVAC Distributing Dealers!
Discounted and co-op eligible marketing programs for Century HVAC Dealers!


Promotes Google, Facebook, as well as other third-party reviews
Website reviews that will improve SEO
Integration with ServerTitan™, FieldEdge, and Housecall Pro
Provides Net Promoter Score (NPS)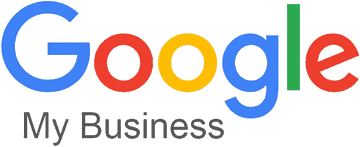 Google Business Profile (GBP) + Local Service Ads (GLS)
Optimizes GBP
Builds out York equipment on GBP
Sets up GLS—if not already done
Training on how to use GLS effectively
Quarterly review of GLS by BxB team
One-to-one meetings twice a year to update and optimize both platforms
Website with York products built out
Regular education from HVAC marketing experts
Digital KPI (key performance indicator) reports for website and GBP
Training on how to use GLS effectively
SEER calculators
Schedule a 30-minute meeting with Kimberly Steele to learn more about these options and how BxB can help you grow your company!
Hear Directly From Some of Our Clients
"The impact that BxB has had on our business health and growth is undeniable. Having worked with previous SEO and marketing firms, we now see the unique way BxB cares for our specific goals with care and attention. The team is focused, creative, and willing to provide solutions that meet both budget and mission. Partnering with BxB was one of the strongest business (growth oriented) decisions made for our company."
- Joshua V.
"We have been a customer of BxB for over a year now and I can honestly say the experience has been great! Improved web presence, improved lead development, great social media interactions, and fantastic service. The responsiveness and professionalism of the BxB team is second to none! I wish I would have found their services sooner. I can only imagine where we would be if we had contracted their services sooner. Highly recommended their marketing services!!"
- Steven F.
"First 6 months down and I am very impressed with BxB. They set me up with Zene and he has been nothing short of impressive. Zene and his team take the time to go over all my Google info every week and help come up with new marketing ideas. When I am busy they keep me in check and make sure I stay on task so that when our slower season hits we can continue to progress. So far great!"
- Casey M.